Rem Korteweg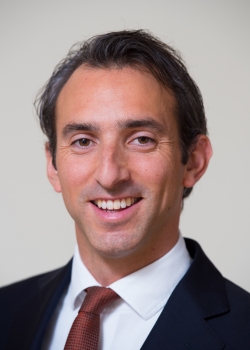 Areas of expertise
European external policy, Europe's relations with the UK, geopolitics of energy, TTIP, security and defence policy, Asia, Middle East & North Africa.
T3VyIHJlc2VhcmNoZXJzIGNhbiBiZSByZWFjaGVkIHZpYSBlbWFpbCB1bmRlciBbZmlyc3RuYW1lXUBjZXIub3JnLnVr
Rem Korteweg is a senior research fellow at the Centre for European Reform (CER). He covers European foreign, economic and security issues. His research focuses on Europe's neighbourhood, the (geo)politics of trade, European energy security and Brexit. In 2012, he had a placement within the Ministry of Foreign Affairs of the Netherlands as strategic policy advisor. Before joining CER, Rem worked at The Hague Center for Strategic Studies (HCSS). In 2006-2007 he was a Fulbright scholar at the Johns Hopkins-SAIS Center for Transatlantic Relations in Washington DC. Rem has a PhD in International Relations from Leiden University, a masters in the History of International Relations from Utrecht University and a bachelors in Social Sciences from University College Utrecht. He is a committee-member of the Netherlands' Advisory Council on International Affairs (AIV), which advises the Dutch government and parliament on foreign policy questions. 
He has published in a variety of newspapers and academic journals, and is the author of The superpower, the bridge-builder and the hesitant ally: How defence transformation divided NATO 1991-2008 (2011). 
Rem regularly blogs (in Dutch) about European energy politics at Energiepodium.nl.
He can be followed on Twitter at @CER_Korteweg
Languages spoken
English
French
German
Dutch