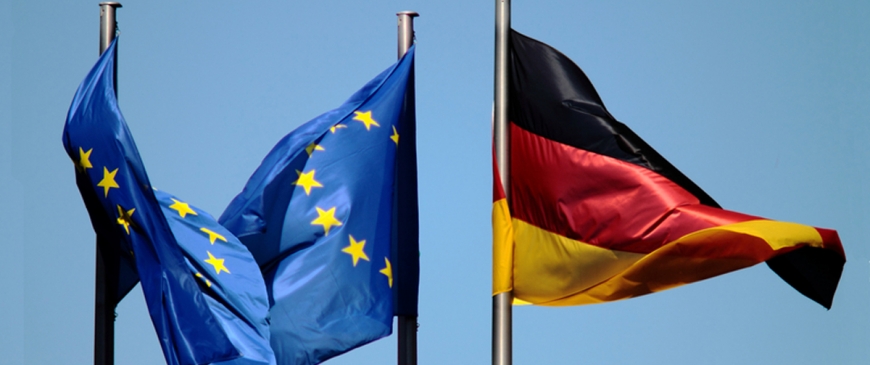 Judy Asks: Is German strength an illusion?
A selection of experts answer a new question from Judy Dempsey on the foreign and security policy challenges shaping Europe's role in the world.
Germany's strength rests on its large economy, its relative political stability and consensus on key national interests, and the skills and experience of its chancellor. German strength also rests on the relative weakness of the country's European neighbors. But strength means little if it cannot be translated into leadership, and in Europe's current identity crisis, leadership by default will not suffice. Germany will have to consolidate its complicated self-image with a powerful vision for Europe. Two challenges emerge.
First, because of the extent to which German strength is a function of Chancellor Angela Merkel's strength, the 2017 national election might weaken Germany's resolve. The migration crisis has strengthened right-wing voices. And while Germany's center-left Social Democrats have over recent years found themselves pressured to follow Merkel's course of no alternatives, lately they have started to reclaim an independent profile. By questioning sanctions on Russia and NATO exercises, they are playing to an inward-looking audience and undermining German leadership abroad.
Second, Britain's vote to leave the EU further strengthens Berlin's role in Europe, while at the same time robbing Germany of an established ally on economic policies and the sanctions on Russia. Berlin's strengthened role will instill skepticism among allies that fear unchecked German power. For its part, Berlin has never felt entirely at ease with a leadership role and struggles to stand firm under fire. Germany's strength could prove an illusion if its political class, discouraged by disapproval, refuses to act on it.
Sophia Besch is a research fellow at the Centre for European Reform.