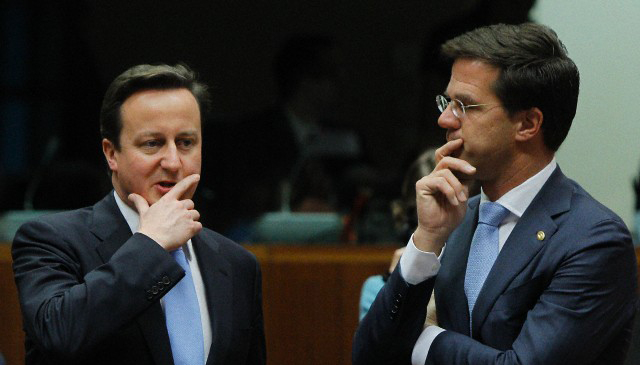 Rutte en Cameron delen de diagnose, maar niet de remedie
De Britse premier David Cameron is op zoek naar bondgenoten om zign Europese hervormings-agenda te verwezenlijken. Londen wil bevoegdheden terughalen uit Brussel en de voorwaarden van het Britse EU-lidmaatschap heronderhandelen. Cameron heft zijn pihlen onder andere op Nederland gericht. In plaats van mee te gaan met Cameron, kan Nederland zich beter opstellen als bruggenbouwer tussen het Europese vasteland en het Britse eiland.
The PDF of this article has been reproduced with the consent of the editorial board of 'Internationale Spectator', monthly publication on international politics, published by Koninklijke Van Gorcum in Assen, for the Netherlands Institute of International Relations 'Clingendael' in The Hague.