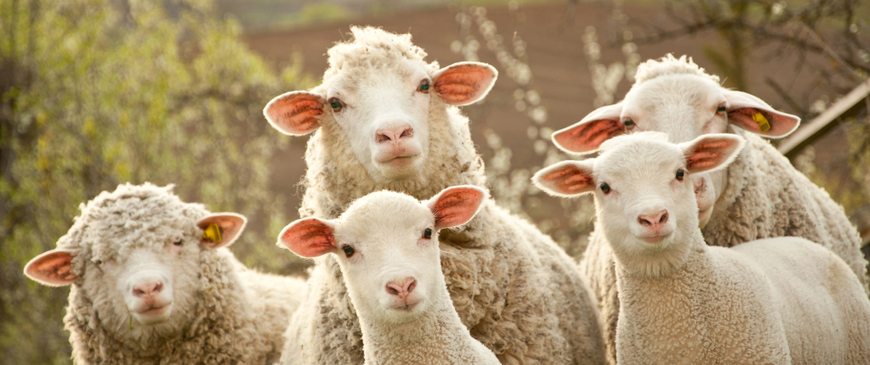 A trade deal with Australia will have little impact, but it raises big questions about the UK's trade policy
The British government is going to need to work harder if it is to keep enough people onboard with its trade agenda.
Depending on who you listen to, the upcoming UK trade deal with Australia will either usher in an era of low prices and consumer benefits, or sound the death knell of British farming.
But while staging a historical re-enactment of the trade debates of the 19th-century every time someone mentions tariff reductions provides for good twitter content, the reality is decidedly more dull.
Due mainly to Australia being very far away, the broad economic impact of the trade deal is likely to be so small as to be unobservable, whether positive or negative. 
This isn't to say an FTA with Australia will have no impact, but it is difficult to be precise.
A simplistic trade model will tell you that removing tariffs lead to more imports, and lower consumer prices.
However, in the real world it is rarely this clear cut.
Whether overall imports increase also depends on the capacity of suppliers in the exporting market – in this case, Australia – to sell more to the UK, the preferences of British consumers and the supermarkets that sell to them (there's a reason UK supermarkets make a big song and dance about selling British products), and also whether new Australian imports displace domestically produced products, or just imports from elsewhere, such as the EU.
Whether consumer prices decrease depends on the price sensitivity of buyers of Australian products, whether the tariff savings are passed onto consumers or not, and the pricing strategies of wholesalers and supermarkets, among other things.
My working assumption is that if tariffs are phased out on imported Australian food, over time it would be slightly easier for those Brits wanting to buy Australian food to do so and perhaps, maybe, Australia-originating food will be ever so slightly cheaper than before.
More interesting (to me, at least) is what a UK-Australia trade agreement tells us about the UK's trade strategy in general. In particular, does a tariff-free deal with the Australians mean the UK is going to offer the same to every country it wants to do a trade deal with – including the US, Brazil and others?
Here it is also difficult to generalise.
The removal of all tariffs in an Australian deal probably means the UK is going to offer the same to New Zealand, and potentially makes future Comprehensive and Progressive Agreement for Trans-Pacific Partnership (CPTPP) accession negotiations less contentious. If the UK doesn't agree to tariff-free trade with the Australians now, the chances of them coming back and asking for it again in the CPTPP negotiations are near 100%.
But beyond that – it is not so clear. Lots of countries will want to retain tariffs to shield their own food producers, and it is unlikely that the UK will offer them full tariff free access in the absence of reciprocity.
There is also a question of the conditions the UK places on tariff-free trade in the Australia deal. If tariff-free trade is conditional on Australia abiding by certain rules and/or levels of protection, replicating the arrangement might prove less appealing to other countries.
My personal view is that a UK trade agreement with Australia will be fine – and I can see the political merit in pursuing it.
But the intensifying debate around the negotiations, and the concessions required to get the deal done quickly, suggests that the British government is going to need to work harder if it is to keep everyone (or at least enough people) onboard with its trade agenda.
Sam Lowe is a senior research fellow at the Centre for European Reform.