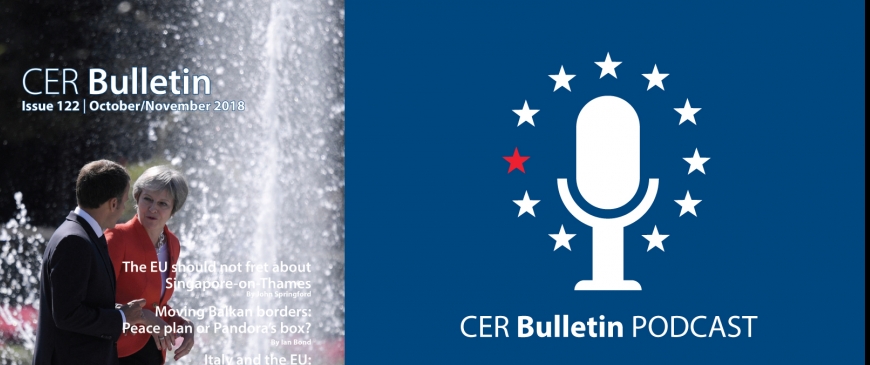 CER Bulletin podcast: Singapore-on-Thames; the Western Balkans; Italy
In the CER Bulletin podcast, CER researchers brief podcast listeners on three of the most important topics for Europe this month. 
You can read the CER Bulletin - Issue 122 October/November 2018 here.
Music by Edward Hipkins, featuring Ode to Joy by Beethoven.